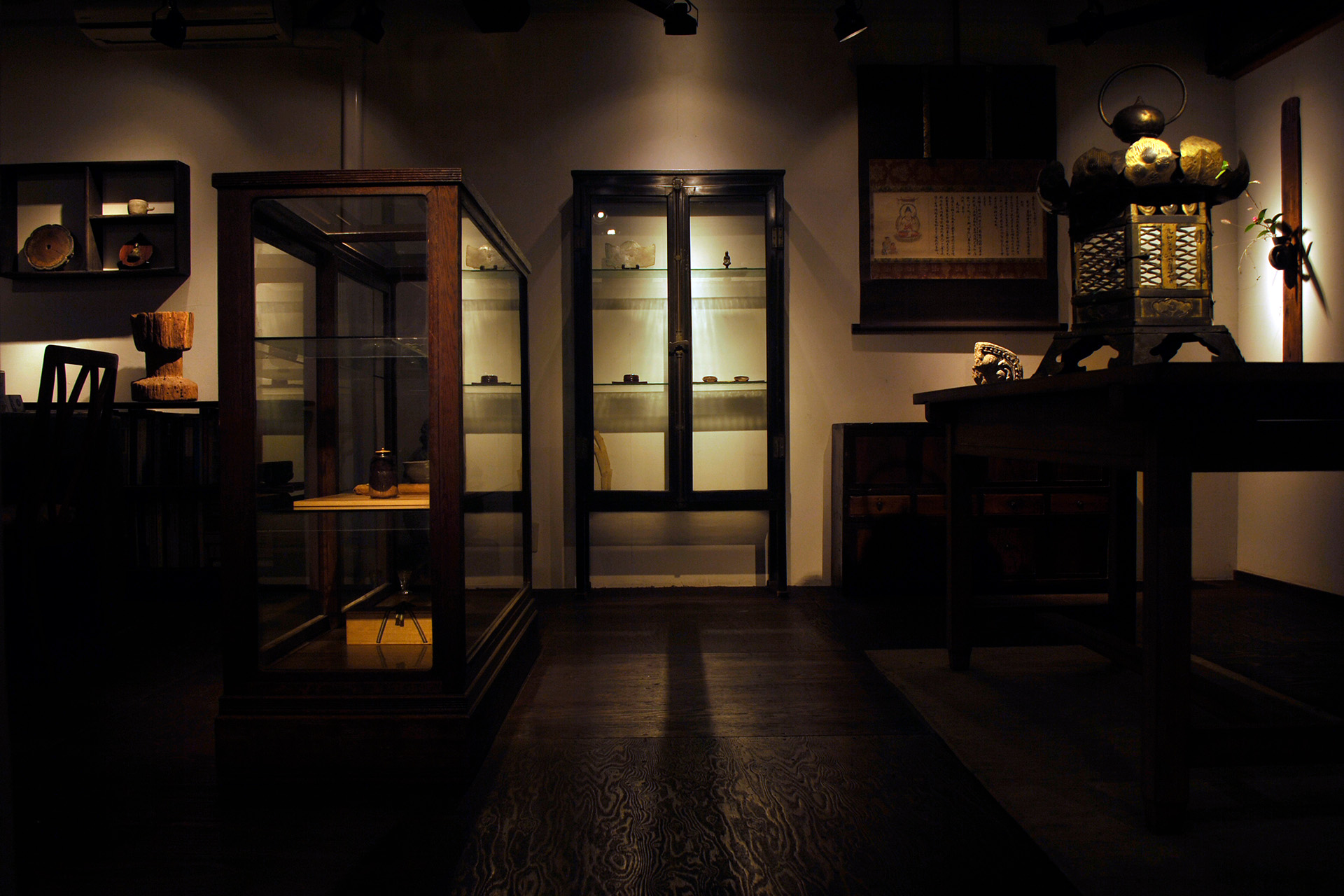 57-5 Noborioji-machi Nara 630-8213 JAPAN

MAP
Open Hours 11:00am – 6:00pm
(Mon. to Wed. By appointment)
Shusaku Nakagami(Proprieter)
Secondhand Articles Dealer's License:
Nara Public Safety Commission Number 641160000708
We prioritize customers who have made appointments.
You're welcome to visit us without an appointment,
but we encourage you to contact us before your visit.
01
Sales of Fine Antiques and Art
There a various ways in which the owner purchases sacred art that suits his tastes and meets his standards. He undertakes the process of passing these works from one hand to the next with dignity and a sense of propriety, working to ensure the veracity of each work and the appropriateness of its sales price. NAKAGAMI has a full selection of items required for the proper storage of pieces and works purchased through them, including wrapping cloths and boxes made from paulownia wood, so that customers can continue to enjoy their purchases long into the future.
Superior works of art bring a sense of dignity and richness to living spaces. They present a different side of themselves with each change of the seasons. NAKAGAMI provides consultation, display, and installation services to help customers more deeply enjoy the works they have purchased and address any concerns they may have regarding them. Consultation regarding furnishings or refurbishing is also available. Please let us know how we can assist you.
03
Purchase of Antiques and Art
NAKAGAMI also purchases art and antiques, especially East Asian sacred art and old tea ware, from estates and private collectors. We're happy to provide estimates free of charge. We appraise works both new and old and across various genres. Don't hesitate to contact us even if you're unsure about what you have or whether you think it might be of interest to us. We also handle consignment pieces and can auction works in your place.
For customers traveling from Kyoto

please use the Kintetsu Line. We recommend an express train (direct), which takes approximately 50 minutes. NAKAGAMI is an approximately 12-minute walk from Nara Kintetsu Station. Follow signs to Tōdaiji Temple once you exit the station.
*Parking is not available at NAKAGAMI. Please use one of the metered parking spots closest to the gallery